First pic is after the demo of the existing ceiling, the second pic is finished product complete with paint and light hung. The third is a grainy pic of work in progress framing and rocking a dining room with recessed lights and the last one was an old shaky bar that was ripped out and my new one in an "L" shape made to replace it and give the kitchen area another 12 inches of functional space.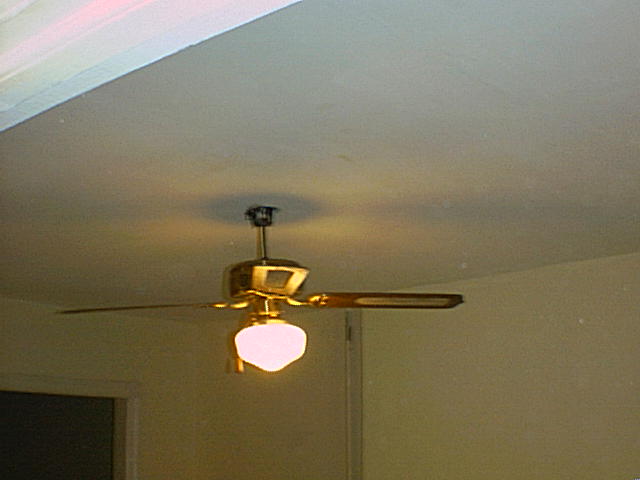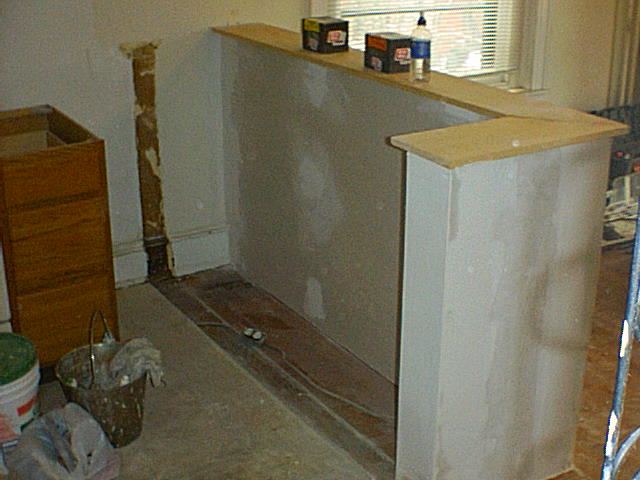 This used to be an open porch like the home next door to this one. I closed it up with virtually all windows and a new door. The first pic is just after getting it closed up, the second pic is the finished product all capped off and new glass block in the basement.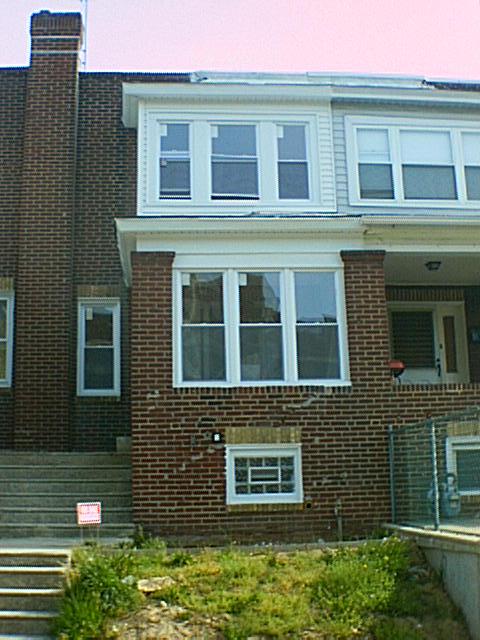 Two before and after sets here. The first two are of a new paint job and the second two are a fire damaged property that needed resided.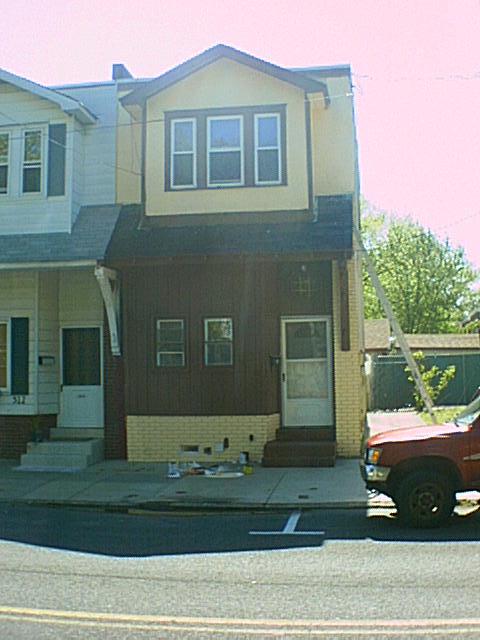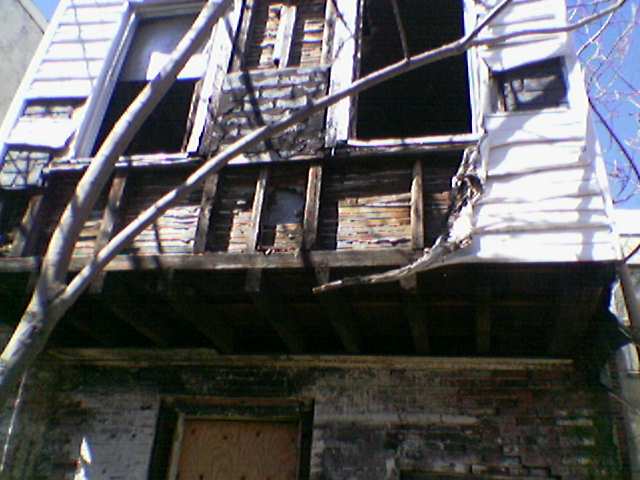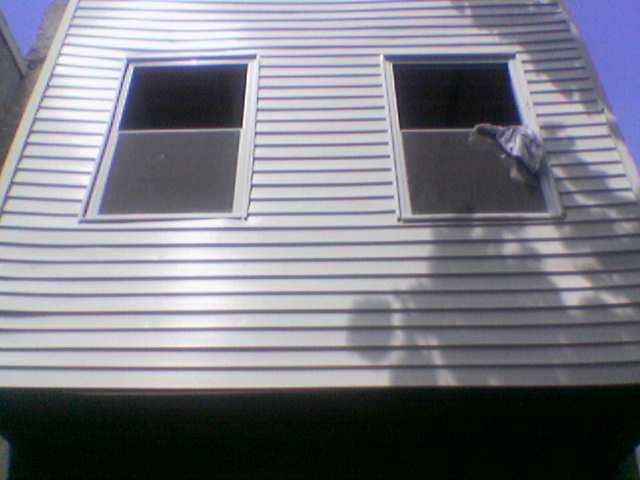 The first two pics are of a wall that was torn down and needed rebuilt consistent with the lines of the building. The third pic is the dig, form and preparation for the pour of a new patio.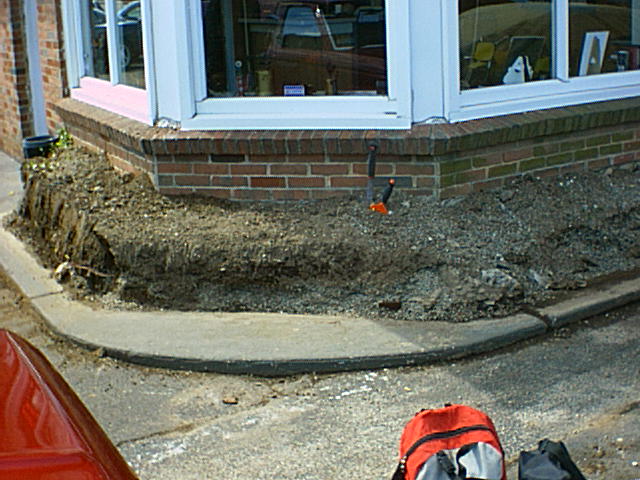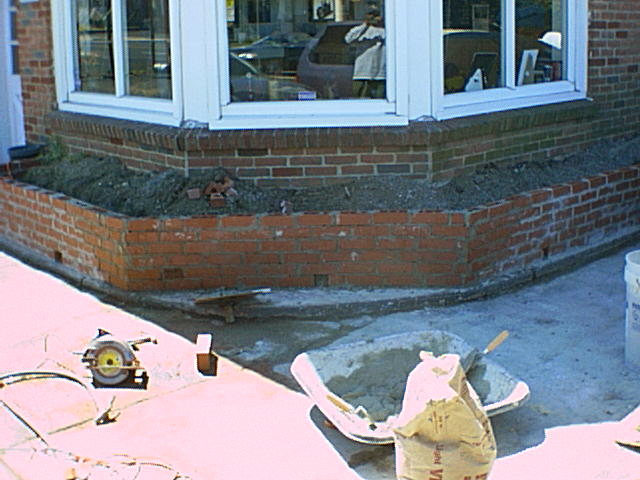 The first set of pics are the sink and toilet wall as demo was starting and the new toilet and sink/vanity when all was finished (still hadn't removed the plastic over the new ceramic tile). The second two pics are the finished mirror and lighting, recessed cabinet and added a new gfci outlet.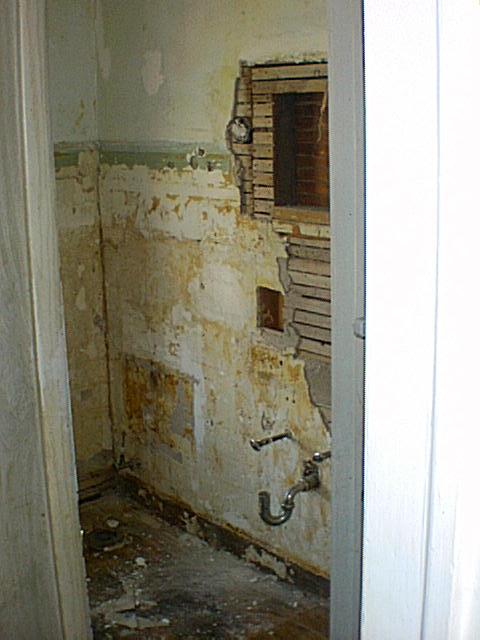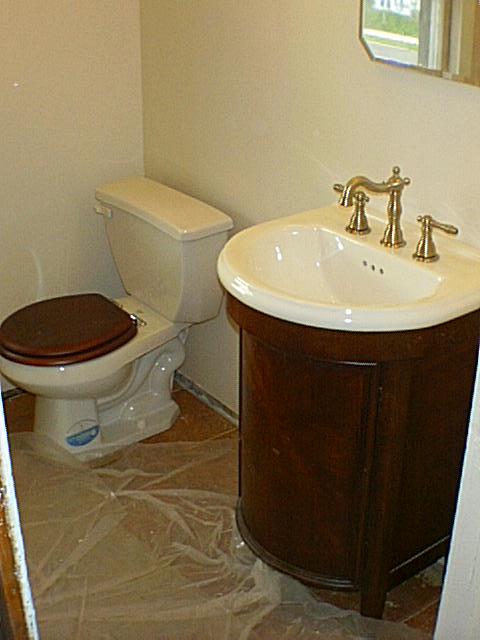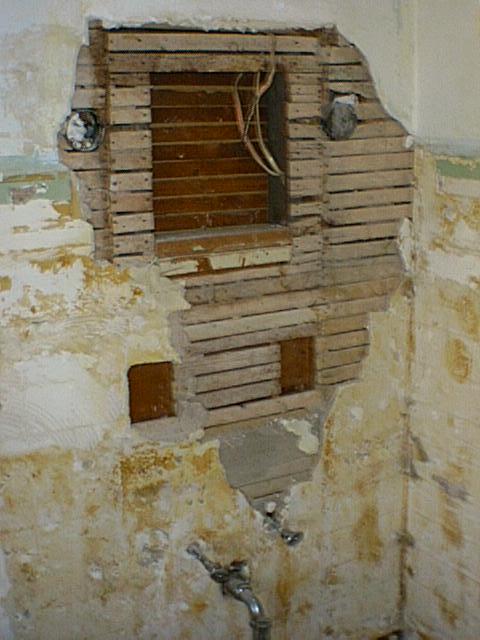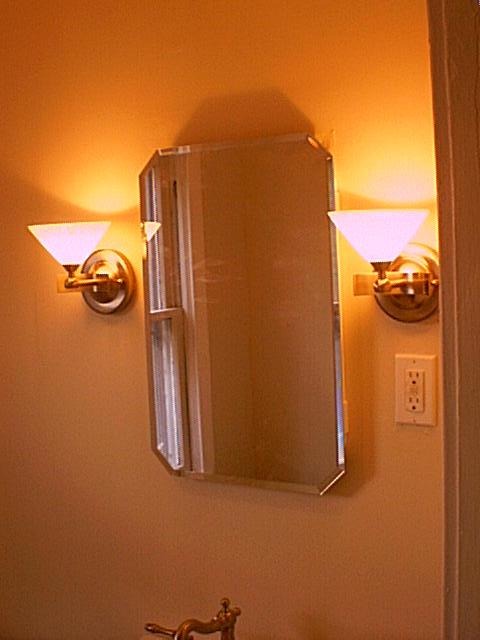 This is a really quick kitchen job that was just brushcoating the walls, pvc tiles and oak cabinet set with new plumbing and countertop - before and after shots here.

A few examples of my plumbing, the first is a laundry room layout in the basement, complete with outside hosebib, washer/dryer and sink/basin plumbing, the second is the water heater install. The third is just the wall work for the tub before it was rocked over.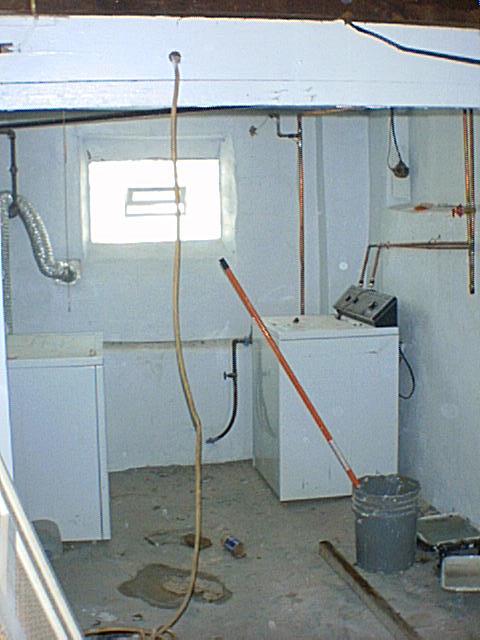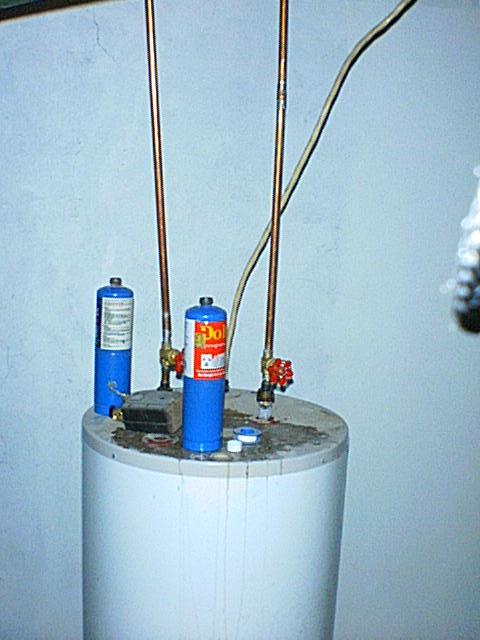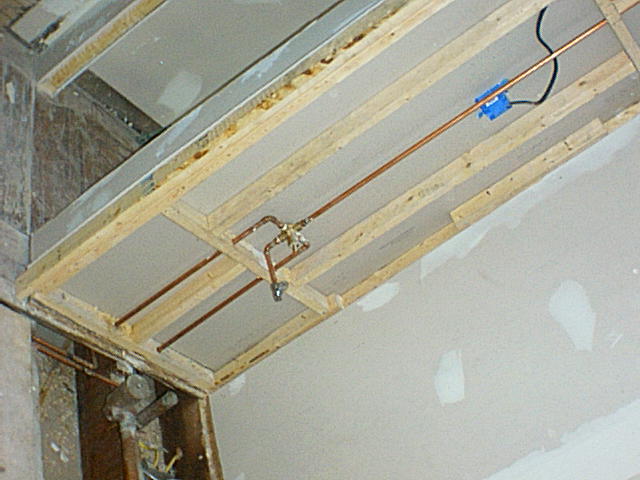 First pic is of some recessed lights in a kitchen job, the next was a slightly more complex than usual rewiring of a main panel with heater and dryer breaking off to a smaller secondary panel in the background of the second pic. They had so many junctions, as you can see in the third pic.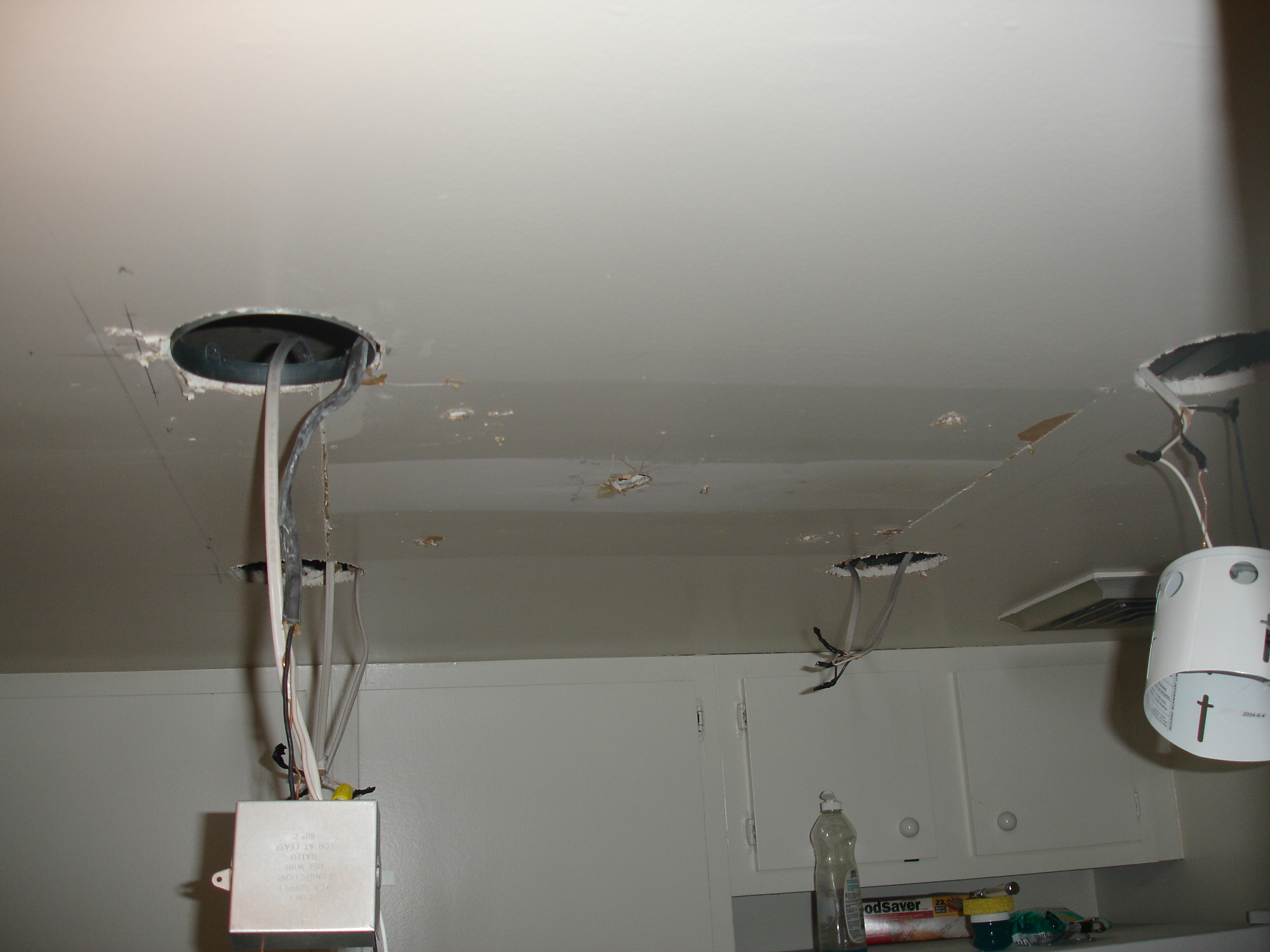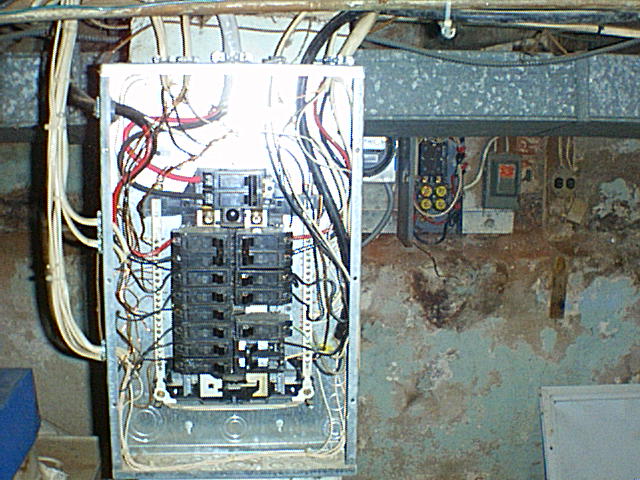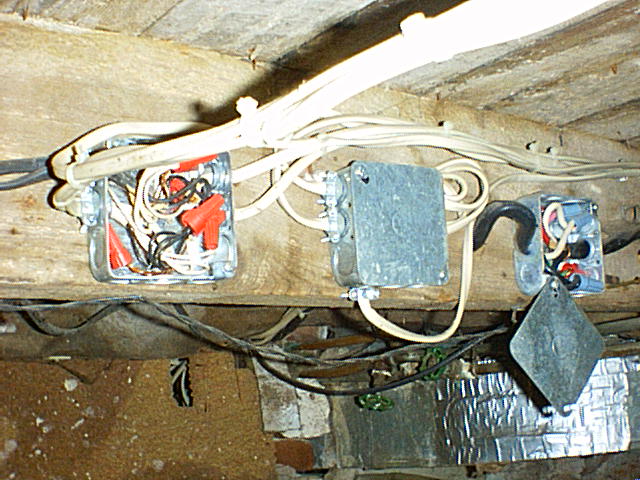 Two pics of the same tree, before and after. You'll have to look hard to notice how this tree was shaped up but a good bit of it's volume was reduced where it was becoming intrusive.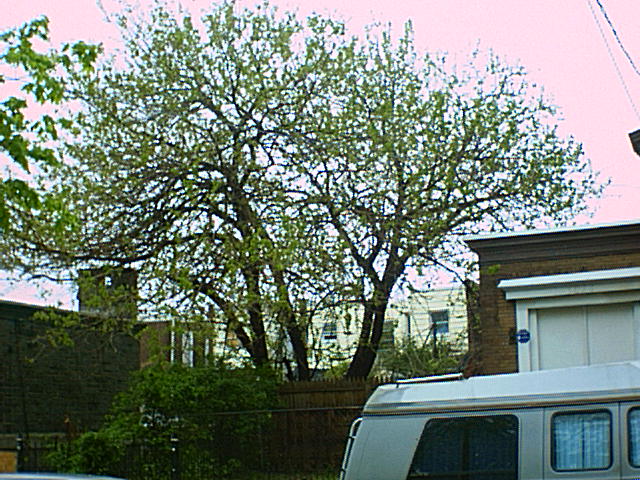 A hardly-even-a-roof replaced with real wood and good old school beams (3 by's, not doubled up 2 by's). Third pic is just a quick leak around the chimney that was patched.