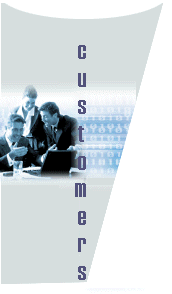 Below is a list of some of the clients we have & continue to serve. Due to the sensitive & proprietary nature of some of these contracts, we ask that you give us a call and we will be more than happy to provide you with a summary of the work performed at these locations.
International Business Machines (IBM)
Commodity & Futures Trading Commission (CFTC)
StatOil Energy
PEC Solutions, Inc. (PEC)
Dept. of Agriculture (USDA)
Oblon, Spivak, McClelland, Maier & Neustadt P.C.