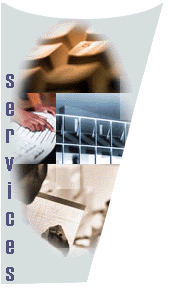 Database Management
Data is an essential commodity to all businesses. The success or failure of a company hinges on its ability to access, analyze, distribute and store key information in the most cost effective manner. Our staff is well-trained to handle all of your relational database needs. These needs may start at database creation and lead up to storing XML files into your database. We have extensive experience in Oracle, DB2, Microsoft SQL Server, Sybase Adaptive Server, Informix and the list goes on. We can administer to all of your database needs.
Software Development
Our ability to deliver systems in the emerging technologies of today is one of our true assets. Given your requirements, we can help you filter through the maze of different platforms, software tools, etc. so that you can make the most educated decision based on your current and future needs. We have the in-house expertise to build you client server applications that can be easily ported to the web (when you are ready to go to the web), or we can deliver full-scale internet applications that will keep your business online with current technology. You decide and our staff will deliver your product on time, within budget and fulfilling all of your requirements.
Specializing In

E-Commerce
J2EE Applications
XML
Converting PowerBuilder client-server applications to web-based applications
Client-Server development
Web-site development and hosting
Database Administration
Data Conversion
Networking
Project Management
IT Staff placement